limousine, limouzine, limozine, limosine, limozin, limo, limos, limousines, sedan,
los angeles, santa monica, burbank, beverly hills, pasadena, universal coty, sherman oaks, encino, malibu, lax, south bay, downtown, la, los angelis aiports, glendale, altadina, LAX, BUR, SNA, LGB.
Delta Limo Home -> PRICE RATES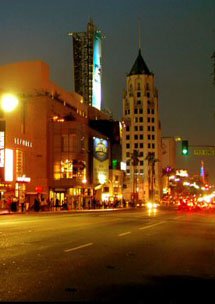 Please call us for rates for other destinations.

Airport pickups incur an additional $10 charge.

Free airport transfers at the end of any tour.

There are 3 hours minimum with any tour.

Tax and 20% service fee will be added to the hourly rates.

Las Vegas trips are 6 hours each way.

Palm Springs and San Diego trips are 3 hours each way.

Prices are subject to change without notice.

SUV rates are $30 higher per hour on Saturdays between 12 and 5pm.

Restrictions may apply.
| | | |
| --- | --- | --- |
| Lincoln Limousines | Monday-Thursday | Friday-Sunday |
| Executive sedan | Call us | Call us |
| 6 passenger limousine | Call us | Call us |
| 8 passenger limousine | Call us | Call us |
| 10 passenger limousine | Call us | Call us |
| 12 passenger limousine | Call us | Call us |
| 14 passenger limousine | Call us | Call us |
| 16 passenger limousine | Call us | Call us |
| Excursion & Navigator Limousines | Monday-Thursday | Friday-Sunday |
| 16 passenger suv limousine | Call us | Call us |
| 18 passenger suv limousine | Call us | Call us |
| 20 passenger suv limousine | Call us | Call us |
| 22 passenger suv limousine | Call us | Call us |
| 24 passenger suv limousine | Call us | Call us |
| 26 passenger suv limousine | Call us | Call us |
| Humer H2 & Escalade Limosuines | Monday-Thursday | Friday-Sunday |
| 16 passenger suv limousine | Call us | Call us |
| 18 passenger suv limousine | Call us | Call us |
| 20 passenger suv limousine | Call us | Call us |
| 22 passenger suv limousine | Call us | Call us |
| 24 passenger suv limousine | Call us | Call us |
AIRPORTS AND TRANSFERS

West Los Angeles and Downtown LA to LAX

San Fernando Valley to LAX

Sedan up to 4 passengers

Call us

Sedan up to 4 passengers

Call us

6 passenger limousine

Call us

6 passenger limousine

Call us

8 passenger limousine

Call us

8 passenger limousine

Call us

10 passenger limousine

Call us

10 passenger limousine

Call us

12 passenger limousine

Call us

12 passenger limousine

Call us

14 passenger limousine

Call us

14 passenger limousine

Call us

16 passenger limousine

Call us

16 passenger limousine

Call us

SUV stretch limousine

Call us

SUV stretch limousine

Call us

South Bay to LAX

Orange County to LAX

Sedan up to 4 passengers

Call us

Sedan up to 4 passengers

Call us

6 passenger limousine

Call us

6 passenger limousine

Call us

8 passenger limousine

Call us

8 passenger limousine

Call us

10 passenger limousine

Call us

10 passenger limousine

Call us

12 passenger limousine

Call us

12 passenger limousine

Call us

14 passenger limousine

Call us

14 passenger limousine

Call us

16 passenger limousine

Call us

16 passenger limousine

Call us

SUV stretch limousine

Call us

SUV stretch limousine

Call us
TOURS

| | |
| --- | --- |
| Executive Sedan | Call us |
| 6 passenger limousine | Call us |
| 8 passenger limousine | Call us |
| 10 passenger limousine | Call us |
| 12 passenger limousine | Call us |
| 14 passenger limousine | Call us |
| 16 passenger limousine | Call u |