limousine, limouzine, limozine, limosine, limozin, limo, limos, limousines, sedan,
los angeles, santa monica, burbank, beverly hills, pasadena, universal coty, sherman oaks, encino, malibu, lax, south bay, downtown, la, los angelis aiports, glendale, altadina, LAX, BUR, SNA, LGB.
Delta Limo Home -> FAQ & TIPS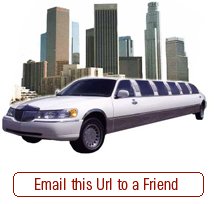 Personalized Services
With our limousine service, no job is too big and no detail is too small. We're driven to provide superior, consistent, reliable service that will exceed your every expectation. We go the extra mile to deliver exceptional attention to detail, ensuring that you travel safely, comfortably and confidently.

Count on One-Stop Convenience
Make customized travel arrangements - easily. Take advantage of one-stop shopping for a wide range of chauffeured services with our Global Reservation System.
Get account status, specify your unique travel requirements, change established arrangements and create and modify personal travel profiles - for yourself or entire companies. Carey creates a custom profile for each passenger to ensure faster, more efficient service, and our reservation specialists and customer care representatives are available 24 hours a day, 365 days a year.

Count on Choice
Select from our Fleet, which features only the highest quality, late-model luxury vehicles - including sedans, limousines, SUVs, mini-buses, vans and motor coaches.
Choose from the finest on-the-go amenities and utilize leading edge technology for a mobile office that offers non-stop productivity. And, we accommodate all your special requests, from your choice of newspaper to your favorite cola in the refrigerator.

Count on Reliability, Flexibility and Control
Rely on our chauffeurs - courteous, consummate professionals who set the industry standard for impeccable service, expertise and knowledge. Your comfort and safety are guaranteed.
Take advantage of on-demand flexibility and control. Make changes on the go. Enjoy a night on the town with our Special Occasions services or explore with our Tours and Sightseeing services. Our chauffeurs are experts in the cities they serve, and they remain in constant cell phone, fax and pager contact - ensuring your vehicle is where you need it, when you need it.

Count on Intl Chauffeured Services
Expect more from us because we invest more in assuring consistently superior professionalism and performance. Count on us for the most personalized service in the industry.

Looking for the "Best Price ?" You may be disappointed.
The biggest error you could make when shopping for a limo rental is searching based on PRICE. In the limousine industry, there are many variances of quality and price. All too often, a cheaper price translates into larger risk for you. the limousine renter.

Most consumers would not choose a restaurant or hotel based on price, yet people shop for a limo service this way and expect 5-star quality service. If you shop for a limousine based on price alone, you will likely be frustrated and disappointed with your limousine experience. Old, dirty, poorly maintained vehicles, shoddy service, unprofessional chauffeurs with poor hygiene, dangerous vehicles, late service, and under-insured services are all possible results of a "best price" shopping priority. There are exceptions -- however, the rule usually is - the lower the price, the more risk you will assume with your luxury transportation needs.

Risks you take when shopping for a limousine based on price alone.
Your limousine does not show up. You miss your concert.
Your limousine shows up late. You miss your dinner engagement.
A 1987 model limousine - rusting at the seams - arrives at your door when you were expecting at a 1998 model. Instead of being lavished in luxury, you are embarrassed.
Your limousine shows up with an unprofessional chauffeur with poor hygiene. Your limousine chauffeur exercises poor customer service with your company's most influential client. You lose the account. Your limousine service gets into an accident and does not have proper insurance to cover the damages involved in your injuries.

Your limousine drops an axle during transport and you are injured. Turns out your service did not have the limousine safety inspected as state law mandates. Your limousine breaks down on the freeway during transport to the Super Bowl. You and 7 of your friends missed the big game- but you saved $35.00.

Don't be afraid to ask about Insurance and Permits.
All limousines are required to carry commercial insurance and the proper permits. Unfortunately, the Yellow Pages and advertising services do not require insurance coverage or permits in order to advertise in their publications. Don't be afraid to protect yourself from "gypsy companies", and ask for proof of these items from your selected limousine company.

What about - "The Limo Broke Down!" or "We Don't Have your Reservation."
Don't be the unfortunate customer who gets the "The Limo Broke Down" or "We Don't Have Your Reservation" story. Cover yourself ahead of time by dealing with a reputable limousine company. Shopping on price alone can be dangerous. Some unethical operators - will not hesitate to drop a reservation - to pickup a better paying fare.
Charter Limousine Rental Costs - How price is determined. To determine the cost of a limousine charter, several factors are used in determining price.
Vehicle Rented: Luxury sedans are the least costly, however, they can only transport up to 4 passengers. Your charges will increase proportionate to passenger count and vehicle size.
Hourly Rental Time: Limousine services charge on a per hour basis. Charges may vary from $50/hr upward to $150/hr depending on the amount of time you plan to use and type of vehicle.
Travel Distance: If your transportation involves an abnormal amount of travel time, some services will charge an additional amount.

How Much Does It Cost To Rent A Limo?
Limousine rentals run in the neighborhood of $65 - $160 per hour with a MINIMUM of tree or four hours of booked time. Many companies require a minimum to 3 or 4 hours to provide service, with exception to standard airport service

Do We Have to Pay for the Limo While we Attend the Concert?
In cases where you aren't using the limousine during your rental (such as bar-hopping, dinner reservations, concerts, sporting events, etc.) you still have to pay for the rental time, even if you aren't physically using the vehicle. While you are at a concert, the vehicle cannot be used elsewhere; even when there are 2 or 3 hours in between the and pickup. Some companies sometimes offer a discounted hourly rate when the vehicle is idly waiting outside a concert or sports venue. In addition, if there are more than 4 hours between and pick-up with minimum travel time, some companies may offer a "split" - just a rental to-and-from your destination with no charge for waiting time in between. This is not recommended!

Can I Rent A Limo For 1 Hour?
Most companies require a minimum 3 or 4 hour booking to rent a limousine. This is due to the large expense and cost involved in securing and maintaining the vehicles. An 8-passenger limousine can run $60,000-$80,000 brand new! A one-hour rental is not cost effective because the vehicle is only 'paid-service' for one hour; however actual vehicle run time may be more than 2 hours. Other costs which make a 1-hour rental not possible is vehicle prep time and driver salary.
In addition, during prom season, minimum hourly booking requirements for a special charter may increase to 5 to 8 hours due to the overwhelming demand for limousines. You are more likely to get struck by lightning than getting a limousine rental for 1 or 2 hours during prom season.

When Do My Rental Charges Begin?
This varies by company and location. Some companies begin rental charges at your designated pickup time at your pickup location. If you say, "Pick us up at 6pm at 123 Main St", then this will be the beginning of your rental charge. Other companies begin rental charges on portal-to-portal basis and charge 'travel-time'. Specifically, your rental time may begin the moment the limousine begins its journey to your first pickup location. Ask your limousine company specifically how they charge. Travel time is usual in rural areas where the closest limousine service may be miles away.

Can We Drink Alcohol or smoke in the Limo?
The policy varies with each limousine service. Also, some states and countries have laws which outlaw such use. UNDERAGE drinking is not allowed under any circumstances.

Do We Have to Tip The Driver?
Yes. The standard tip is 20% of the total fare. If you feel your driver has performed in an exceeding manner, you can tip more. Some companies will AUTOMATICALLY include the gratuity (tip) in their total price quote. When making reservations, always ask if GRATUITY is included in the total price. If not, you should budget an extra twenty percent towards your total bill for driver gratuity.